Hedge Removal
Best Green Hedges is a full-service cedar hedge removal provider, that offers small- and large-scale hedge removal services across the city of Ottawa. Each cedar hedge removal job is carefully planned and executed using skilled Best Green Hedges employees, and professional landscaping equipment. Best Green Hedges is committed to the utmost quality and professionalism with each hedge removal job, and achieves this by paying close attention to key details including careful removal of all stumps and significant hedge root systems using a mini excavator.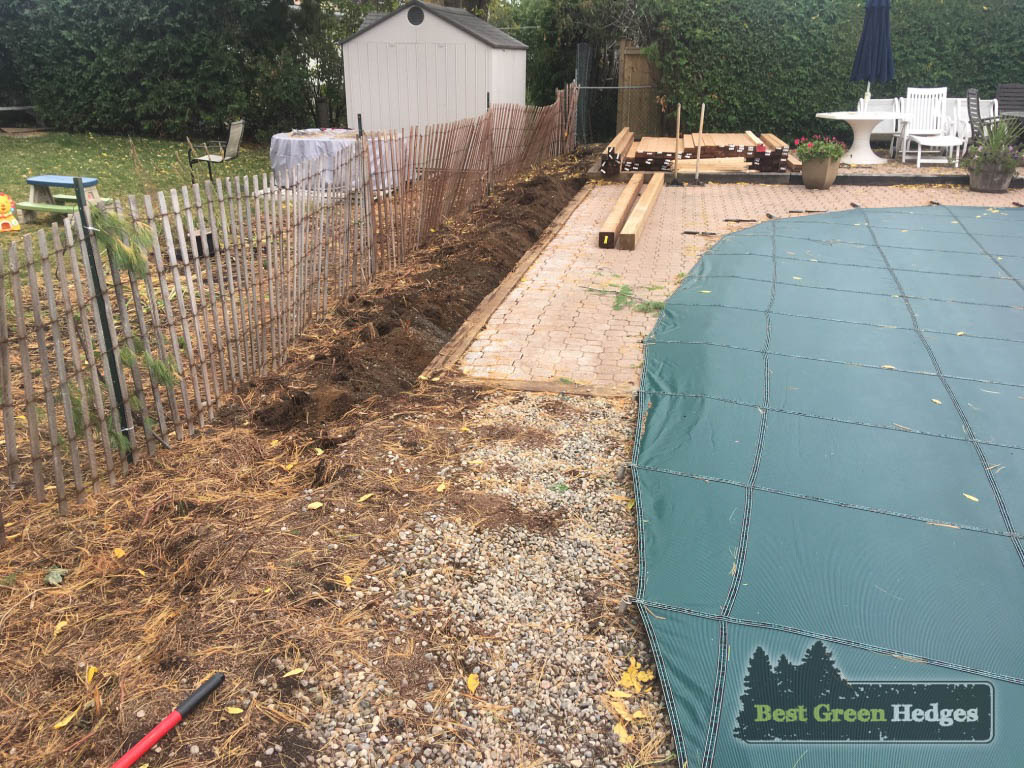 Individualized consultation and advice
We evaluate each job and will give you a quote before we start any work.
Quality Equipment
Professional landscaping equipment including mini excavators, dump trailers, dump trucks, tractors, shovels and wheel barrels as required
Cedar Hedge Removal
Skilled employees and labour for removal of cedar hedges
Clean up and removal of debris
We won't leave you with a mess after we've completed our work.
Best Green Hedges also specializes in hedge re-plant jobs; for additional details, please see the "Hedge Planting" service page.
It is important to note that Best Green Hedges focuses exclusively on hedge removals, and that full-service hedge removal services do not include re-surfacing the areas where the hedges have been removed, with the exception of jobs that include re-planting with a new cedar hedge.